Page 2 of 2 •
1, 2
The Grailympics fit that bill: very low stamina requirement and heavily skill based.

Maybe an event inspired by that? Could have a kind of tournament with 1 such event daily for a week and your ranking would be the total score of those 7 events. Can even separate players in age categories so everyone has a shot at something.

framer

Seeker




Number of posts

: 59


Registration date

: 2016-02-02



How about a grailympic ranking. Every week your score gets added to your total. Highest one wins (random price?) and starts at zero again. At some point everyone will one, but highest skilled a bit more often.

paedur

Seeker




Number of posts

: 7


Registration date

: 2018-03-09



Personally I was a little disappointed by last event as well.
I was expecting a bigger lottery with more winners, now only 10 people won a price. I was expecting something more along the lines of some fancy items for the top players and some stamina potions, tools, lower equipment, resources, silver/bronze for the lower ranks so at least everyone who participated got some sort of a reward.
In the past as a not so rich citizen I at least got to pick some normal or expert weapon/armour depending on the points I managed to gather now. A great way to gain more gear which seems rather hard to get.
Now I got nothing for my points gained 
In the past it also had the incentive of "one more round" just to get to some significant amount of points with a higher reward.
Now I only just gained more of a stamina bonus for my town.
At least I was lucky enough to gain my honour; and some stamina potions during the event, so I might have been more lucky than some, but still.. The feast had a bit of a sour aftertaste for me.
On the other side the newly started citizens won't know any better I guess. Will be harder for them to get gear though unless the town manages to sponsor them.
Guess we'll see how next event goes, but I'll probably think twice about using stamina potions.

Aglarele

Seeker




Number of posts

: 49


Registration date

: 2017-03-15



Well I never had any chance of winning a big amount of tickets, given the role I played, but I still enjoyed the hell out of the feast.  

That said, I do think I'd recommend adding more incentive for towns to compete against each other, and not just against whoever the top scoring town at the time is.  A lot of the newer, outskirt towns realize early on that they've no chance of beating one of the more established towns, so they settle for phoning in the feast and barely meeting minimum quotas rather than giving the event their all.  I'd like to see every town have reason to want to outperform the other, no matter how large or small they are or how many players they have to draw from.  Stamina alone for a town's residents, for whatever reason, doesn't seem an adequate motivator.  

Maybe the reward could be special grail builders that show up to each town and, depending on not the score number but where that town places in the leader-boards (3rd, 2nd, etc.), they are allocated a certain amount of points to automatically apply toward upgrading certain buildings.  For younger towns, this could mean instantly moving up a few levels in a few buildings, while in older towns, it could mean moving up one level or even just covering some cost of an upgrade (but still given how expensive upgrades are that would be significant).   In this way, you offer something town mayors will covet and, by not tying it to total player score but placement, give even smaller towns reason to want to outdo one another.  You might see Azetyth and Sarmiz try to go at each other.  

What do you think?

Dutch

Seeker




Number of posts

: 34


Location

: You are currently in disguise!


Registration date

: 2018-07-05



Dear Seekers,

Little has been changed to the script of the Autumn Feast Event that will start on 21st of September except for the prizes awarded at the end of the event (see below for more information):

Changes and updates compared with last Autumn Feast:
- We made some improvement on the display layout.
- Fixed few minor bugs and issues reported from the previous event.
- Sabotaging the feast now requires 10 Stamina instead of 20 Stamina.
- Jail time for saboteurs has been reduced from 12 hours to 6 hours instead.
- Lifted the maximum cap of 1,400 tickets for the Tombola.

Individual top tier prize:
Again, we will work with a tombola. Each time you participate (or sabotage) during the event, you receive 1 ticket. At the end of the event, there will be 1 winner in each town winning the new equipment (Celebration Pantaloons). The quality of the equipment will depend on what position your town ended. 1st place = Grail Quality, 2nd place = Grand Master, and so on. All tickets are equal but obviously, the more you participate, the more tickets you will collect and the higher your chance will be on being the winner in your town. All in all this is pretty similar like the previous tombola we had for the Spring is Coming event.

The Town prize:
Completely new this event is the town prizes! Unlike last year, we will not distribute stamina to toward the citizens of the towns based on their town's share in the total town feast value.

Instead we will introduce a new system of Town Points. 1 Town Point equals 1 stamina for each citizen for the next reset. The points a town earns can be used at any time by the Town Leader. The points do not expire and can stack. So a Town could use 100 points to award all the citizens with 1 extra stamina for the next 100 days. Or award all citizens with 100 stamina for the next day.

In addition, the Towns will receive points based on their ranking rather than their share of the total feast value:
1st place = 700 points (equals 700 extra stamina for every citizen)
2nd place = 500 points (equals 500 extra stamina for every citizen)
3rd place = 300 points (equals 300 extra stamina for every citizen)
4th place = 100 points (equals 100 extra stamina for every citizen)

We hope you are as excited as we are for this upcoming Event!
Last edited by Lord Arogandor on Thu Sep 10, 2020 11:39 am; edited 1 time in total (Reason for editing : Jail time for saboteurs has been reduced from 12 hours to 6 hours instead.)
_________________
Lord Arogandor and Cpt_Coot like this post
Well I for one am very excited. 
Bring on the competition between towns!  I expect you all to actually try this time rather than sink into the usual nihilistic pouting about how everything sucks and this or that town always wins and my parents don't love me so what's the point and blah, blah, blah...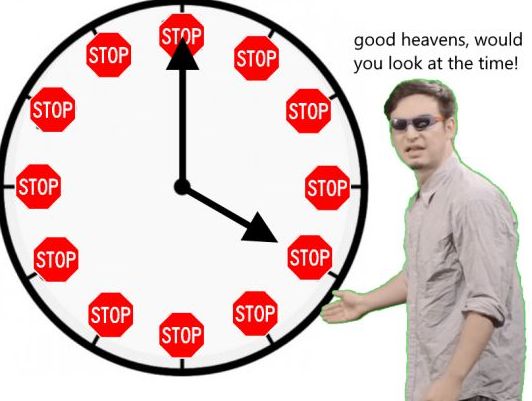 Dutch

Seeker




Number of posts

: 34


Location

: You are currently in disguise!


Registration date

: 2018-07-05



Page 2 of 2 •
1, 2
Similar topics
---
Permissions in this forum:
You
cannot
reply to topics in this forum